Today is 17 September, a day Creative promises to take the Xtreme Fidelity standard a step further with wireless freedom. Introducing the Sound Blaster X-Fi Sound Card. Not only does it makes your music sound way better with Creative Xtreme Fidelity sound technology, it also feature a wireless function which allows you to stream your music to any part of the house with the help of a wireless receiever.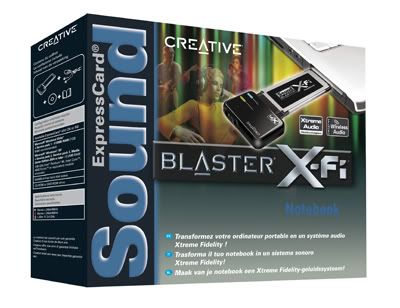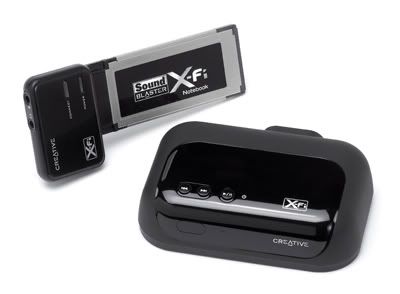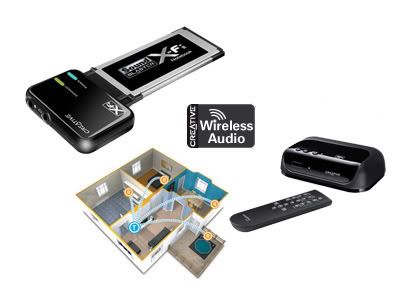 The X-Fi Notebook Sound Card will retail for $89.99 in the US or $79.99 Euros or £59.99 end of September. In Singapore, the Card is sold together with the Creative Wireless Receiver for SGD$269 from October onwards. It is a ExpressCard slot, PC-only device. It features Creative's Xtreme Fidelity technology, CMSS-3D and EAX Advanced HD for realistic music and gaming experience.

Main features:
-Broadcast your music with Xtreme Fidelity anywhere around the house with your notebook
-Supports up to 4 Creative Wireless Receivers
-Each receiver can be placed 30ms/100 feet away from the notebook
- Individual 'zones' can be created around the home to control playback independently

Package Contents:
Sound Blaster X-Fi Xtreme Audio Notebook
Earphones
QuickStart Booklet
Installation CD
Travel Pouch
ExpressCard/54 slot plastic adaptor
Some of you must be disappointed that it wasn't a new player that Creative was hinting at. Was the X-Fi Notebook Sound Card worthy of a teaser press event? We don't think so. But it certainly made many Creative fans excited about today. The X-Fi Notebook Sound Card isn't a very bad product, I do think it's pretty cool and awesome look. Afterall, the percentage of notebook users have been increasing rapidly and Creative is right in catering to this growing group of consumers. However, I'm not sure how many of us would spend that kind of money to purchase both the sound card and receiver. Tell us how you feel about it in the comments section!